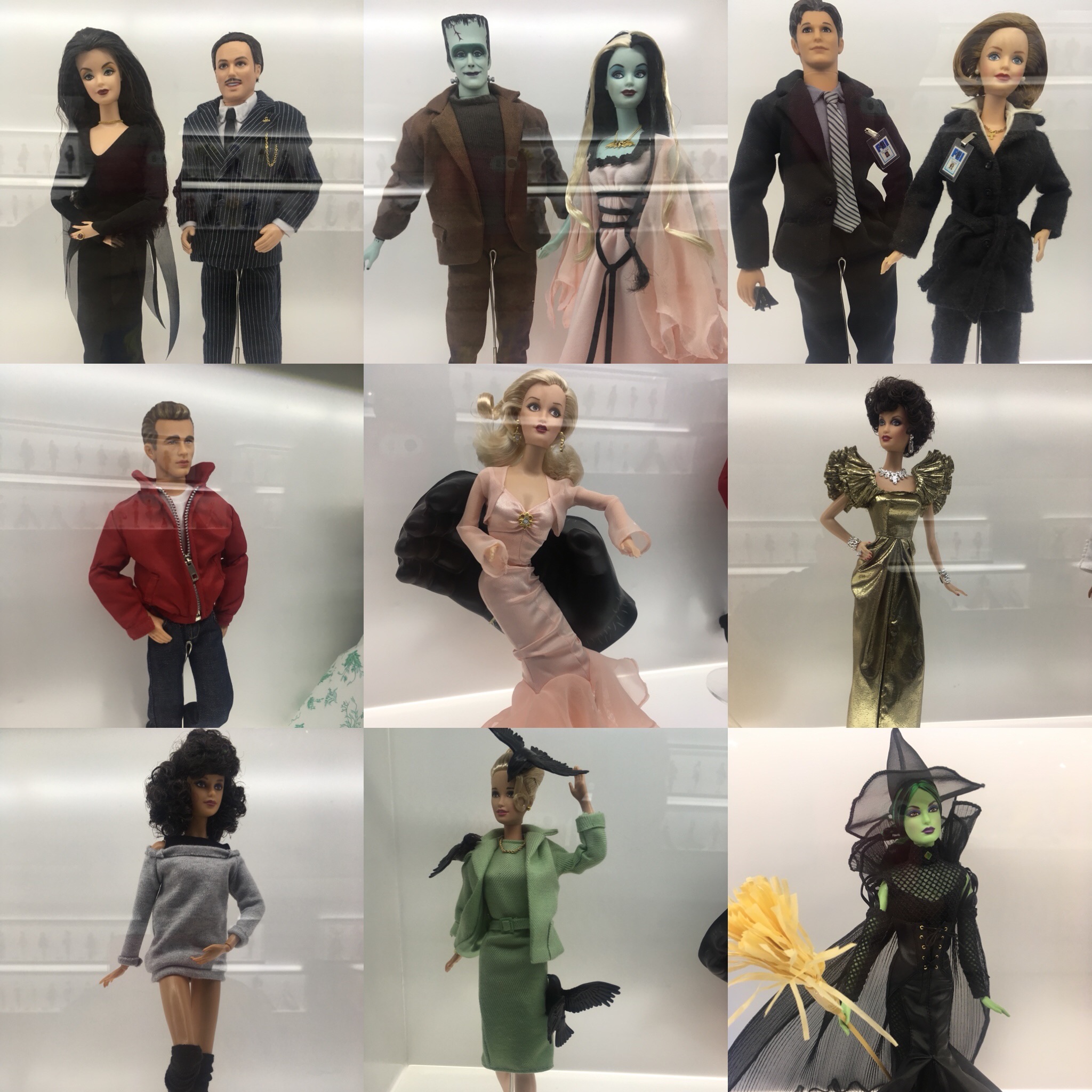 WOW - WINNER OF CIRQUE DU SOLEIL INVITED ARTISAN AWARD
My latex vacuum piece 'Cube' won first place in the 'Red Section' and the Cirque Du Soleil Invited Artisan Award at the World of Wearable Arts in Wellington, New Zealand.
I arrived at Cirque headquarters in Montreal late April '18 for a five week residency where I got in depth tours of all the creative departments and was given free reign to experiment and play with all the new materials and technology. Its was AMAZING!!!
Cirque du Soleil headquarters and Artist Residence
This place is so HUGE!!!! The artist residence where I was staying was so close my commute was only 50 seconds!
Barbie Expo
This was an unexpected surprise when I went exploring Montreal.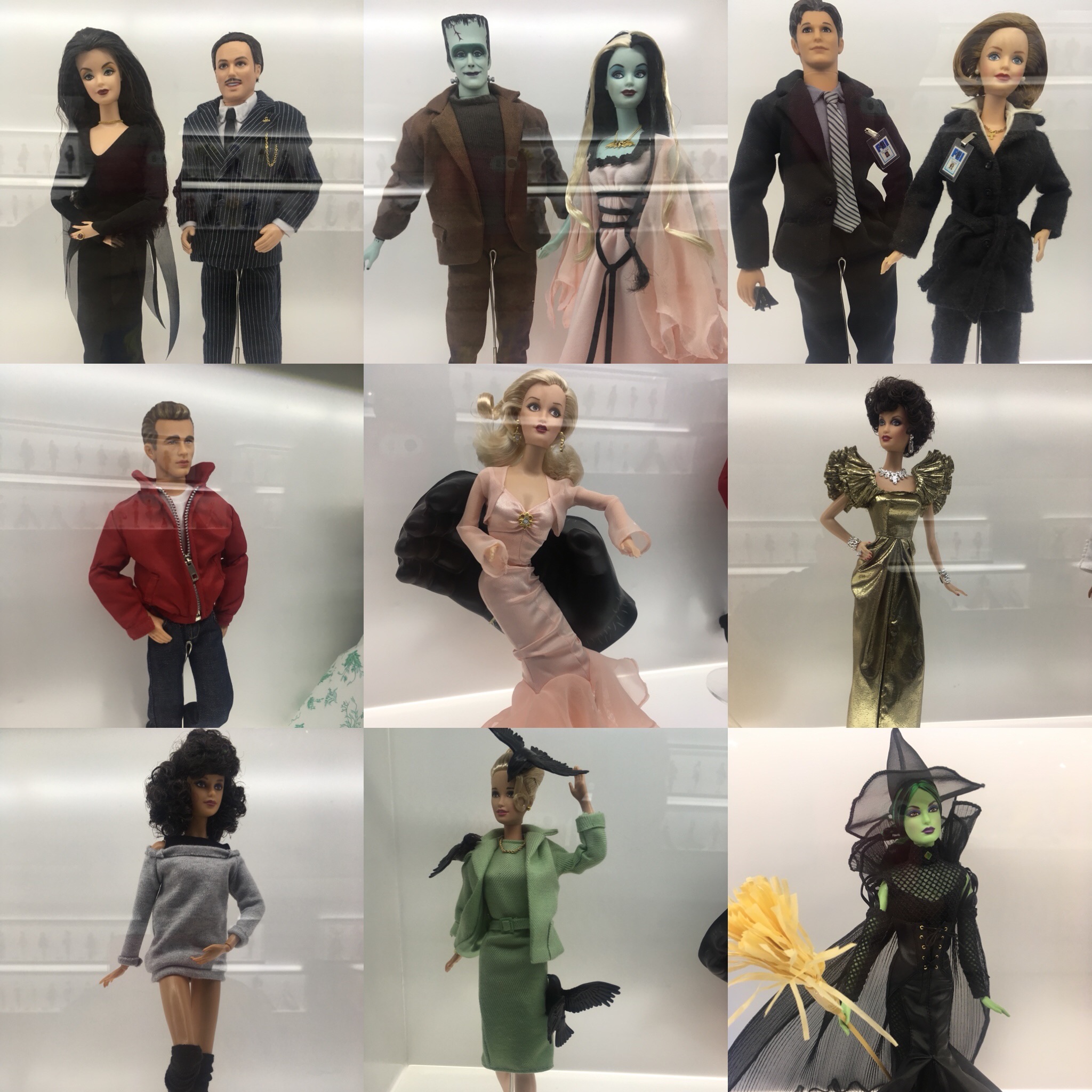 All my favourites
There were so many amazing Barbies, especially love Tipi Hedren and Fay Wray!
Workmate
This giant puppet was being modified right by my desk, it's a feat of engineering!
Art at Cirque
There's so much artwork around the building at Cirque, I think thats a Triffid on the left.
I'm not sure what to call this!
Fabric Store
Everything you could possibly want! I spent a lot of time rummaging in here.
3D SCANNED
To create super accurate costume patterns a performer can be scanned and turned into a 3D file that can be used to make patterns from.
T2: Judgment Day
"Have you seen this boy"?"
ZUMANITY
Looks like my kind of show! I need to visit Vegas and see it! Was interesting to hear about the challenges of using latex in a permanent show.
Latex masks
I got to observe the entire process of making masks that were taken from moulds of the artist face so they fit perfectly.
New Materials
After being shown how to use thermo plastics I got to work and started playing around making a mask and neck piece.
Polyurathane
After seeing polyurethane being used on a costume I asked if I could have a go, I was instantly given a workshop on how to use it and was able to make something the same day! Everyone was so kind and helpful.
Neoprene
At 3pm I'd never used neoprene, by 4:30pm I'd been taught how to work with it and had made a circle skirt and a top!
Messy
The textile design department inspired me to create a pattern (mess) using polyurethane on the neoprene outfit I made. The thick white gloopy polyurethane sticks to the material and adds a rubbery texture, it gave the bottom of the circle skirt so much more shape and lovely wobblynes.
shiny bow
I thought my mask looked a little scary so I made this to cute it up a little, but together they look even scarier!
pretty/scary
All the different elements came together to make a fun outfit.
Evening wear
Loved how the mask, bows and neck brace went with a latex dress I made.
ILLUMINATION
I've always wanted to use lights inside one of my latex vacuum pieces, I mentioned this and soon after was presented with this fantastic set up! Jan is an awesome techno wizard!!!!
3D PRINTING
Getting ideas by seeing what's possible with this game changing technology.
CUSTOM 3D parts
I mentioned I've always wanted to make a pyramid shape latex vacuum piece but the connectors don't exist. Then these beauties were made for me, designed on the computer and 3D printed. It was pretty overwhelming how helpful and kind everyone was.
Poutine
I could eat this all day, every day. I tried but had to cut down after a week.
THE VILLAGE
Loved this place, ended up being around here quite a lot during my time in Montreal.
Silent Running
Was really glad to find out Bruce Dern finally got back to earth, could'n't find Huey, Dewey and Louie anywhere.
PROJECT
After doing a presentation to the creative team they said they'd like to get me together with a dancer and choreographer. So I went to Montreals own Polymorph Latex and got some super shiny metallic silver latex and started making a vacuum piece that we could get a dancer in and play around.
SIlver cube
I only had a week to make it but was quite pleased with the results, here's me testing it out! It's sooooo silvery!!!!
movment workshop
Was a great experience working with a dance and choreographer and watching him move so wonderfully in the restricted costume. It inspired me to start working in this collaborative way for future projects.
Silver Cube Movement Workshop
my performance
I was asked to bring a piece over and perform for Cirque, so I took over the Machine (last used a month ago in New Zealand). These great posters were up everywhere at Cirque, they really don't so things by halves here!
The machine
There was a great turn out for my performance and a super supportive environment!
The Machine
Being released from the airtight vacuum at the end of my performance.
Live Q&A
Valerie and I did a live interview and Q&A the day after my performance, was good to have the opportunity to talk about my stuff and the performance.
On the big screen
Was so cool that they projected images of my work in Agora at Cirque. It wasn't that long ago I'd never dream of showing anyone pictures of what I did!
PVC
I've always been "its NOT PVC, its latex!!!!" but I finally had a go at working with PVC, man its tricky to work with but love my new dress and bow! Again, helped generously to learn how to sew it.
SHOW AND TELL
The things I'd made and experimented with during my time at Cirque.
The Little SHOP
We got instagrammed while visiting this cool little treasure trove!
Goodbye BALLOON
Instead of a goodbye card I got this awesome goodbye latex ballon!!!! SO SWEET!
ALL MY BAGS ARE PACKED AND I'm ready to go